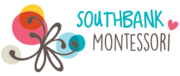 Southbank Montessori seeks to enable students to realize their full potential, as life-long scholars and as responsible citizens of their community by introducing dynamic learning experiences according to Montessori principles.
Montessori child care provides a Montessori classroom for your child from 9.15am to 3.30pm. However as we are open from 7.30am to 6pm we provide care for children outside the classroom times. This care is based on the same Montessori principles of the classroom.
Berwick Street Centre for ages 3-6 years.
Basinghall Street Centre for ages 2-3 years.
Address:
East Victoria Park
WA
6101
Australia
Postal address:
East Victoria Park
WA
6101
Australia