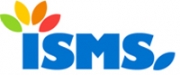 The School began in 1981 as one Stage One classroom (children aged 3-6) and today is a school of 12 classrooms on two campuses Balmain and Lilyfield, comprising 5 Stage One, 4 Stage Two (children aged 6-9) and 3 Stage Three (children aged 9-12) classrooms. The School also offers sessional programmes for 0-3 year old children in the Infant Community. The School additionally offers before school and after school care facilities as well as vacation care. Through the work of many people, the School is firmly established and is also well-respected within the Montessori community.
On the Staff, there are currently 20 Teachers, who hold Montessori diplomas. The School bases its approach to education on the philosophies and practices espoused by Dr Maria Montessori, and holds firmly to the believe that the child should be respected and understood. ISMS complies with all NSW and National regulatory requirements.
The School has a waitlist system for entry, and families are encouraged to place their child's name on the list as soon as possible. Children commence at the School age at 3 years old and may also enter the school from other Montessori schools as places become available. Montessori children from overseas as well as Australia enjoy their time at Inner Sydney Montessori School.
The school also runs programmes for parents with babies (birth to 18mths) and toddlers (18mths to 3 years).
For Enrolments enquiries or to arrange a tour of the school contact the Registrar: [email protected].