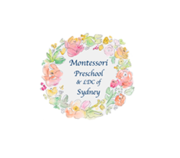 The Montessori Preschool of Sydney is a brand new, purpose built Montessori child care centre in Mascot NSW.
We pride ourselves on bringing an authentic Montessori learning approach to ensure your child meets their full potential in every aspect of their development – Social, Emotional, Physical, Cognitive and Communication.
Our school offers opportunities to develop and refine practical life skills which they can be encouraged to apply to their everyday life and in their homes. Watch as your little one flourishes into an independent, happy young child.