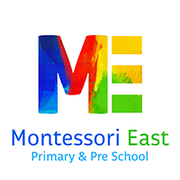 Montessori East, situated in Bondi offers a Montessori education for pre-primary (3-6 year olds) and primary aged children (6-12 year olds).
The school is non-denominational, co-educational and supports a multi-age classroom environment.
The established Montessori education method and materials develop within the child the ability to work independently and collaboratively in order to
fulfill their individual potential.
Learning at Montessori East is approached in a way that considers the child as a whole being. We believe that children flourish and learn best when
they feel secure and happy in their environment, without stress, and with independence.
Each child has the opportunity to develop qualities of self esteem, independence, self reliance and self discipline, and to build the skills of concentration, collaboration, research and orderly work patterns - vital skills needed for the 21st century.
The Montessori method is unique in that it allows teachers to guide students and to treat each child as an individual, encouraging children to become life-long learners.
The schools comprehensive curriculum is based on the Montessori program which is recognised internationally and linked to all outcomes from the
NSW Board of Studies http://www.boardofstudies.nsw.edu.au/ syllabus. Montessori East is a registered school under the Montessori Quality Assurance Program https://montessoriaustralia.org.au/montessori-quality-assurance-programme.
Find us on Facebook https://www.facebook.com/montessorieastbondi?ref=tn_tnmn