Indigo Montessori is excited to be opening a new centre in Tuart Hill.
We are looking for dedicated and inspiring Assistant Educators to be part of our journey as we build a beautiful team to welcome the new children and their families into our centre. 
We are recruiting for Assistant Educators to join our team. 
At Indigo Montessori we hold an image of the child as one who is naturally eager for knowledge and capable of initiating learning in a supportive and thoughtfully prepared learning environment. We believe that Maria Montessori's educational approach truly values the human spirit and the development of the whole child - physical, social, emotional, cognitive. We are seeking like-minded people who recognise the value of Montessori's uninterrupted blocks of work time and guided choice of work activity. In addition, you will fully complement specially designed Montessori learning materials which are meticulously arranged and available for use in an aesthetically pleasing environment. 
*We can provide all Montessori training required*
Benefits of coming onboard with Indigo:
Ongoing in-house Montessori Training/Workshops to enhance skills, knowledge and understanding.
Generous Staff Appreciation Budgets to strengthen bonds and relationships with your team.
90% discount on your childcare fees.
Flexible work-life balance.
Paid annual CPR.
First-Aid training with hours paid.
Qualified Room Lead Educators will have 2 hours non-contact for programming.
Opportunities to further develop your career through traineeships and promotions.
A fantastic management support structure located here in WA.
Job and financial security.
Fun and safe environment working with a supportive team.
The successful candidate will have:
Certificate 3 in Childhood Education and Care or equivalent ACECQA approved qualification Or be working towards the Certificate 3.
Current Asthma, Anaphylaxis, CPR & First Aid certificates or willingness to obtain.
Current Working With Children Check.
Friendly personality with a passion to work with children.
Professional and fantastic work ethics.
Be an inspiring team player and positive role-model.
An effective level of communication skills and the ability to build healthy relationships with staff, children, families, and the community.
Dedicated to professional development and Montessori training.
To Apply
Are you ready for an exciting change and be there from the beginning, as we build our amazing team?
Apply today by sending through your resume, to start your working new venture! [email protected]
We look forward to hearing from you!
Indigo Montessori Child Care and Kindy (Tuart Hill)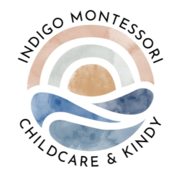 Waterloo Street & Royal Street
Australia