Montessori Primary Teacher
About Us
Brisbane Montessori School is a leading co-educational independent Montessori school in Brisbane founded in 1981. The school is committed to delivering the highest standard of Montessori education, inspiring students aged 15 months - 16 years to realise their true potential in an enriching, inclusive and diverse community environment. Our purpose-built learning environments are designed to spark student interest, develop critical thinking skills, and foster a sense of achievement and self-worth, within a non-competitive setting. 
A truly unique educational experience, the school is fortunate to offer students and staff picturesque views of the Brisbane River and an abundance of open space and fresh air, just 12km from the Brisbane Central Business District. Fostering a vibrant and fulfilling work environment is at the forefront of all that we do, with a strong focus on staff well-being and professional development. Multiple corporate discounts are available through our human resource providers, with a range of staff well-being programs such as yoga also offered throughout the year. We employ staff who are driven and energetic professionals with a passion for education and nurturing the next generation. 
We offer the following Montessori programmes:
Montessori Independent Toddler Community (15 months – 3 year olds)
Children's House (3 – 6 year olds)
Lower Primary (6 – 9 year olds)
Upper Primary (9 – 12 year olds)
Middle School & Year 10 (12 – 16 year olds)
Our school delivers the Montessori National Curriculum as approved by ACARA, the national body that approved the Australian National Curriculum in 2012. The Montessori Curriculum is mapped against the Australian National Curriculum. We facilitate a child-centred pedagogical model tailored to individualised and independent learning with respect to the child's social, emotional, and intellectual development.
About the Role
Brisbane Montessori School (BMS) invites experienced Montessori Primary Teachers to apply for a permanent full-time position to join our team from Term 2, 2023.
We warmly invite dynamic, engaging and qualified teachers with a positive demeanour, flexibility and willingness to embrace the Montessori Philosophy. This is a wonderful opportunity for an enthusiastic, creative, responsible and hardworking teacher to join our outstanding team and play a key role in an authentic Montessori community.
The successful applicant will have or be eligible for teacher registration in Queensland. A Montessori qualification appropriate to the position is preferred. Applicants without this qualification will agree to enrol at the earliest opportunity in the appropriate course that meets the requirements to attain the requisite Montessori qualification/s.
Relocation costs will be paid in the case of a successful interstate or overseas applicant.
Application requirements: 
Applicants that are QCT registered is essential
Montessori Upper Primary experience is essential
Positive Notice Blue card (working with children check) is essential
Childcare First Aid and CPR qualifications or the ability to obtain prior to commencement. 
Applications are to be made to the attention of Chris Peach, Principal and should include the following:
Cover Letter
Up-to-date resume
At least three confidential referee contact details.
Further information about Brisbane Montessori School can be found at www.bms.qld.edu.au 
Applications close 9am Friday, 10 February 2023.
Only successful applicants will be contacted.
The start date for this position is Term 2, 2023.
Brisbane Montessori School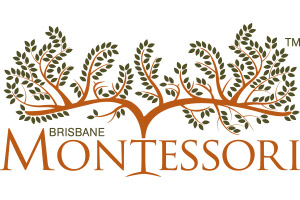 Mactier Street (Cnr Fig Tree Pocket Road)
Australia