Early Childhood Teacher and Qualified Educator
Early Childhood Teacher and Qualified Educator.
Are you an Early Childhood Teacher who is passionate about the Montessori approach? 
Do you have experience working in a Montessori setting?
If you are a Montessori trained Educator who has stepped into a Montessori classroom and grasped the essence of what is Montessori Education and interested in continuing your knowledge, skills and understanding of the Montessori Method of Learning, we'd love to hear from you.
We are seeking an Early Childhood Teacher and Qualified Educator to join our Mt Claremont team. The positions are full time, working a 38 hour week. 
At Indigo Montessori we hold an image of the child as one who is naturally eager for knowledge and capable of initiating learning in a supportive and thoughtfully prepared learning environment. We believe that Maria Montessori's educational approach truly values the human spirit and the development of the whole child - physical, social, emotional, cognitive. We are seeking like-minded people who recognise the value of Montessori's uninterrupted blocks of work time and guided choice of work activity. In addition to fully complementing and specially designed Montessori learning materials which are meticulously arranged and available for use in an aesthetically pleasing environment.
Benefits of coming onboard: 
Generous Staff Appreciation budgets at each centre to strengthen relationships and reward our teams with Decadent morning Tea's, Lunch time Massages, Dinners and more
Reduced childcare fees.
First aid training is organised by and held at Head Office during working hours, with educators paid for the time attended.
CPR Courses organised by and paid for head office (Course fees and time attended)
Support and availability of a WA based Senior Management team.
Relationship centred environments.
Up to 6 weeks paid leave a year.
5 hours non-contact a week for ECT and 2 hours a week for Qualified.
Paid professional development courses.
Uniform allocations (annual)
Flexible work life balance.
Opportunity to further develop your career.
Continual mentoring from experienced Colleagues.
Opportunity to travel (centres located in Broome)
The successful candidate will have:
Bachelor of Early Childhood / Diploma of Teaching / Bachelor in Education (Early Childhood) or equivalent ACECQA approved qualification.
Hold a Diploma in Montessori and/or completed Workshops in Montessori.
Understanding of Early Years Learning Framework, Montessori Philosophy and the National Quality Standards.
Great personality with a professional manner and appearance.
A desire to have a balanced life.
Be an inspiring team player and positive  role-model.
A strong level of communication skills and the ability to build strong relationships with staff, children, families and the community.
All successful applicants must have, or be prepared to obtain prior to commencement:
A current First Aid, Asthma and Anaphylaxis or willingness to obtain.
A current Working With Children Card
If you are ready to dive into your new dream job and be part of an amazing team, APPLY NOW.
To Apply:
Please submit your application with your resume and Cover Letter to [email protected]. Applications will remain open until the position has been filled, so apply today!
Please note that there are no sponsorship options for this position and only successful candidates will be contacted.
Indigo Montessori Child Care and Kindy (Mt Claremont)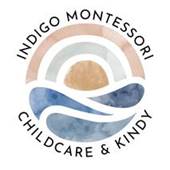 HBF Stadium (formerly Challenge Stadium)
Australia