The passionate educators at Indigo Montessori North Perth are seeking candidates for the position of Centre Manager to join their team. The successful applicant would work collaboratively with the support of our Kids Club Manager and would ideally lead through example with inspiring ideas. 
If working in a Montessori setting has always been something you've been interested in, but haven't had the opportunity, we offer on the job training and guidance.  
Our Managers also work closely to support our team, so you can't be afraid to get soil on your hands or flinch when faced with mysterious substances. These may end up smeared on your uniform by the end of the day but fear not!! a yearly shirt allocation is provided. 
When you are not spending time supporting your team, step into the newly renovated office. This features a partial wraparound balcony that is perfect for taking in fresh air and sunshine during breaks or sipping a coffee from the local cafe. The quaint heritage building has indoor environments that have recently been upcycled and has large spacious yards which includes a charming vegetable garden. 
We are seeking a high performing employee with the drive to build respectful and reciprocal relationships with children, families and staff, and the ability to lead the service to provide high - quality early learning and care. 
If this sounds like you keep reading!! 
Benefits
Stability of secure employment in a permanent position to support career progression, (up to 38hours per week)
Goal orientated performance reviews to promote career advancement opportunities.
100% Western Australian owned and operated, with supportive and collaborative Management structure.
Continual mentoring from experienced Colleagues designed to grow and enhance your skill set.
Professional development delivered through in-house sessions as well as external industry trusted professionals.
Reduced childcare fees.
Annual Uniform allowance.
Up to 6 weeks paid leave a year.
Generous Resource allocations to replenish educational and craft resources as requested by Educators, with scope to purchase additional items to pair with their programs.
Great TEAM cultural where staff are cared for and valued.
Opportunity to travel (centres located in Broome)
Work along side and have the support of another full-time Manager.
The Support and Availability of the Senior Management team working together with Managers to achieve the best outcomes for children and families.
Autonomy in decision making and management of the centre.
Interstate and local conferences trips for team building and professional development training.
Responsibilities
Creating a fun work place where staff, children and families feel welcome at all times.
Maintain a safe environment for children, families, team members and all visitors.
Responsible for the overall management of the centre.
Use internal and external networks to ensure children, families and staff have access to appropriate support networks
Perform administration tasks including rostering, family accounts, banking and responding to emails.
Essential Criteria:
Diploma in Children's Service (Education and Care) or Bachelor in Early Childhood.
Hold a Diploma in Montessori and/or completed Workshops in Montessori would be desirable but not essential, as we provide on the job support and training.
Current Asthma, Anaphylaxis, CPR & First Aid Certificates.
Current WWCC.
Knowledge and understanding of the EYLF / NQF / NQS / Belonging, Being and Becoming.
Understanding of Childcare Regulations and Law.
Ideal Candidate:
Is an inspiring leader and positive role model.
Has a sound knowledge of Microsoft Office and other computer programs.
Exceptional communication skills to build strong relationships with staff, children, families and community.
Strong time management skills with the ability to multi-task and prioritise.
Personal and professional aspirations to make the child care industry that of a high professional standard.
A willingness to be a part of the bigger picture.
A readiness to go above and beyond for the children and families.
A passion to make a difference in every child's learning journey.
To express your interest in the above position please submit your application with your Cover Letter and Resume to [email protected]  
Applications will remain open until the position have been filled and only suitable candidates will be contacted.
Indigo Montessori Child Care and Kindy (North Perth)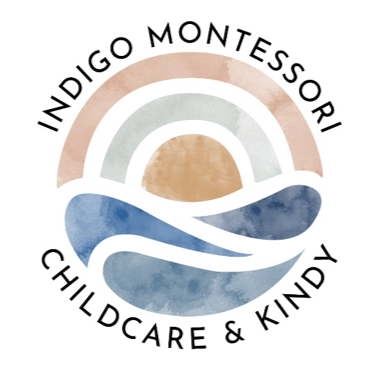 174 Grosvenor Road
(Just off Fitzgerald Street)
Australia