Lead Educator (Group Leader)
Lead Educator (Group Leader) opportunity available at our fun and supportive Blackstone centre!
Benefits include:
Award wages plus an annual bonus for Montessori-qualified staff in accordance with KPIs.
Sponsored training in the Montessori Method for those not yet qualified within Building Futures Education, training college.
Work for the best – we are the leading Montessori childcare company and Montessori trainer in SE Qld.
Experience flexibility with rostered days off that support family life and study, as much as possible.
Generous employee discounts for childcare for immediate family members.
Annual staff conference, staff training plans and ability to apply for and participate in professional development courses that support lifelong learning.
About Us:
Building Futures Montessori, across three locations in Brisbane, is South East Queensland's leading Montessori childcare company and training college, with locations in Forest Lake, Wavell Heights and Blackstone. We currently employ 100+ staff and are expanding in centre size, into new locations and into affiliated businesses. For instance, as well as our core childcare centres we also own and operate a family day care service and our registered Montessori Training College trains both our own people, plus staff from several externally-owned centres.
Our success has been driven by our belief in best-practice child-care which led to the adoption of the Montessori methodology, and our team of well-trained and enthusiastic people. All our educators are Montessori qualified or working towards a Montessori qualification. This enables us to offer a childcare service second-to-none.
With more than 10% of employees having served with this family-owned company for more than 10 years, you aren't just gaining a job, but an opportunity for professional growth within a stable and supportive environment.
About The Role:
Use your pleasure in seeing children flourish to expand your skills in intentional teaching, implementing the Montessori philosophy, guiding the program and practice and creating a child-focused environment.
Building Futures Montessori has an internal promotion policy, however on this occasion our Blackstone centre has an opening for an experienced Lead Educator (Group Leader) to join their team on a permanent part-time basis.
If you are naturally nurturing, inspiring and a confident Leader who has recent experience working within the 0-6 children community then this is the opportunity for you.
Selection criteria:
Diploma of Early Childhood Education and Care or higher with a minimum of 1 year recent experience working as a Lead Educator/Group Leader in the 0-6 community.
You will have previously worked in a Montessori environment (ideal)
Diploma of Montessori Education (0-6) or willingness to commence study immediately upon successful placement in the position (essential)
Excellent verbal, written and interpersonal communication
A demonstrated commitment to continuous improvement and learning.
Up-to-date Blue Card. Restricted persons need not apply
Up-to-date First Aid Certificate and CPR.
Demonstrated track record of achievements in early childhood education and care
An opportunity like this doesn't come up often, so if you are seeking a genuine career opportunity and would like to be an integral member of our Blackstone team, send your CV and a cover letter to careers@buildingfutures.com.au today.
Building Futures Montessori - Blackstone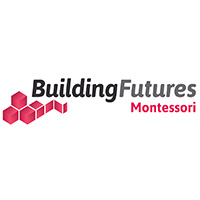 Blackstone, Ipswich
QLD
4304
Australia