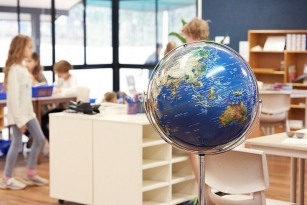 Montessori Australia is committed to building a complete research framework for Montessori to promote a greater awareness, acceptance and understanding of the Montessori Method within the Australian community and to validate the Montessori pedagogy and practice. In partnership with the Montessori Children's Foundation, the Comprehensive Research Framework will look to investigate:
  
The Effectiveness of the Montessori program,
Each discipline area as a path to culture,
Montessori publications,
Historical data and links with each other educational theories and traditions,
Inclusive education,
Montessori materials,
Montessori principles,
Partnerships projects,
Teacher education & career development.
By establishing a comprehensive research framework, Montessori Australia will be able to clearly communicate the evidence-based value of the Montessori Method and the benefits the program has for children and adolescents. This will build the profile and authority of the program and build upon the equity of the Montessori brand.
Current Studies
Montessori Australia already undertakes research activities across a number of key areas.  In addition, the Montessori approach has been investigated by many independent academic researchers.  In some studies, tests have been undertaken to validate the method's capacity to deliver high quality developmental and educational outcomes. Results indicate Montessori students report a significantly better quality of experience in schooling than their traditional counterparts and perceive their learning environment and community very positively. 
Montessori Australia is committed to building a complete research framework for Montessori education to promote a greater awareness, acceptance and understanding within the Australian community.  The following list indicates some of the research areas currently being pursued:
Tracking data from Montessori training courses and professional development events
Archiving data for future research projects
Historical data collection
Investigation related to government initiatives such as NAPLAN and AE
Studies relating to Montessori principles and practices
Research relating to Montessori materials
Strategic investigations for the future development of the Montessori movement in Australia
Partnership projects, particularly with MCF and MASS
Research work to develop Montessori teacher training and career development